Presenting an exclusive range of BP Monitor,Blood Pressure Machine,Digital Bp Machine, Digital Weighing Scale, Hospital Furniture, and lot more products at reasonable rates.
Portable Spirometer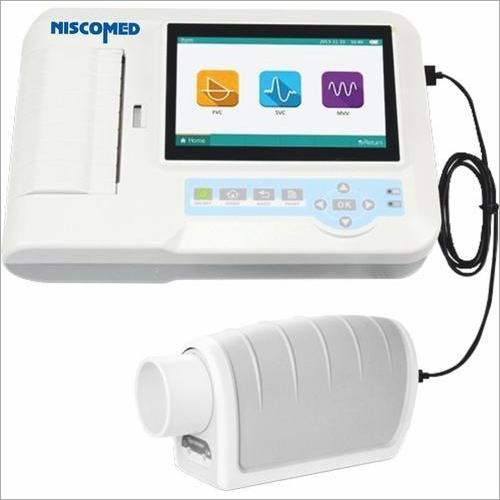 Portable Spirometer
Portable Spirometer is used to measure volume of air inhaled & exhaled by lungs as a part of pulmonary function testing. It comprises a mouthpiece which is used while inhalation & exhalation. This spirometer is also provided with multicolor LCD screen which displays digital values & graphs. It is completely reliable in nature and has user-friendly control panel. Portable Spirometer is also utilized for diagnosing asthma and other respiratory tract disorders including COPD & pulmonary fibrosis.
Features:
Has result printing function
Can store information for later use
Compact structure

"We want maximum inquiries from Chattisgarh, Orrisa, Madhya Pradesh, Jharkhand"